THE ART-HOTEL is a new modern business-class hotel located in the very heart of Kyiv, it can be reached within 10-minute walk from Lukyanivska Metro Station.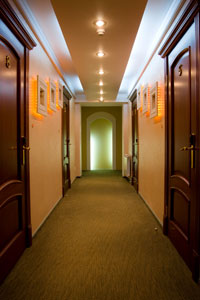 The convenient road junction, reasonable prices, perfect service and proximity to the business center of the capital give you a nice opportunity to flow into the rhythm of the business city.
In 10-minute walk along Zoologichna Street you will find the famous Kyiv Zoo, an amazingly beautiful Park named after A.S. Pushkin, and Akko International Exhibition Center. From our hotel you can easily reach the USA Embassy. Kyiv Expo Plaza, the Exhibition Center, is located 6 km from the hotel.
THE ART-HOTEL can offer to its guests 17 rooms from Economy to Luxury type.
In THE ART-HOTEL you can choose different types of rooms according to your needs and budget. Each room without exception has a bathroom with either a bath or a shower, and a cable TV. All rooms are also equipped with air conditioning system. The rooms are cleaned every day.
* Breakfast is included into the room price.
** The hotel has a WI-FI hotspot for Internet connection.
For your convenience you can pay for rooms either by cash or by a credit card.
THE ART-HOTEL personnel immediately responds to all the household issues that our clients may have. We offer the whole complex of additional services. We are proud of individual approach that we provide to our guests – everyone can get advice and help here.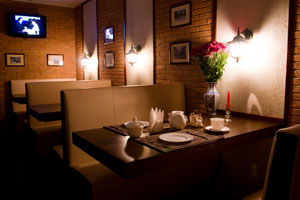 Our professional personnel will help to create unforgettable impression of your stay in our hotel. THE ART-HOTEL hosts the atmosphere of benevolence, fireside comfort and hospitality.